Quick Facts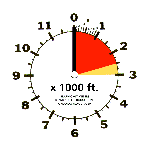 Participants by State & Country:
CALIFORNIA
COLORADO
FLORIDA
GEORGIA
Andy Sparrow
Brett Clark
Cheryl Michaels
Mike Muscat
Russ Pinney
Sean Vineyard
Shahin Mahmoudzadeh
Jerome McCauley
Scott Chew
Scott Fiore
Allen Gutshall
Bill Clement
Bryan Scott (video)
Charlie Schneider
Dave Hildebrandt
Ernie Pliscott
Jim Bolton
Kevin Keenan
Kirk Van Zandt
Martin Clennon
Michael Fedak
Mike Goodin
Mike Paolin
Mike Kline
Pat Lindner
Paul Bliss
Raul Ramirez
Rusty Vest
Tipper Rumpf
Tom Balboni
Tom Plonka (video)
Victor Herrick
Chris Gay
Chris Warnock
Dave Carter
Kirk Bauer
Mark Gregory
Charles Smith (Video)
ILLINOIS
KANSAS
LOUISIANA
MARYLAND
Lyn Hannah
Bryan Welch
Paul Ferrel
Bruce Barnett
Jim Walton
Mike Self
MASSACHUSETTS
MINNESOTA
MISSISSIPPI
MISSOURI
Paul Quandt
Brian Soderman
Chuck Blackwell
Bob Feisthamel
Jim Cowan
NEW HAMPSHIRE
NEW YORK
NORTH CAROLINA
Craig Nadler
Ed Cannizzaro
Liz Godwin
Michael Tomaselli
Bill Snyder
Dave Richardson
Frank Fowler
Jackson Hoffman
PENNSYLVANIA
TENNESSEE
TEXAS
VIRGINIA
Frank Matrone
Franc Bender
Page Four
Bill Runyon
Jeff Cornelius
Lance Boyd (video)
Ricardo J. Castillo
Steven Petto
Wendy Faulkner
Jeff Webb
WASHINGTON
Bill Mershon
Bob Lyon
Chas Bunch
Kevin Ingley
ARGENTINA
AUSTRALIA
BRAZIL
ENGLAND
Eduardo Guillen
Luiz Perez
Mitch Martin
Paul Desira
Ralph Pesgrave
Paulo Assis
Lee Andrews
Ronald Coleman
FINLAND
NETHERLANDS
RUSSIA
Mauri Hujanen
Pasi Pirttikoski
Sakari Virtanen
Henry Wiggins
John Verstegen
Kees Top
Alexander Vassiliev
Natalia Gazetova
Stanislav Murashkin
Viacheslav Melikhov
Vladimir Gazetov


Bill Clement:
Age: 43
Home: Tampa, FL
Occupation: Enterprise Analyst for Tampa Energy
CF Jumps: 650
Family: Wife, daughter, age 3
Competition: Diamond Quest, 1994. Wild-Blue skydiving Team.
Interesting Fact:
Bill and his wife Johanne were married during a CF jump. June 16, 1995 at Skydive City in Zephyr Hills FL other skydivers joined Bill and Johanne for their wedding ceremony.
Mike Lewis, one of the US Record organizers was the justice of the peace who married them. The Bride's sister was in the wedding party.
The ceremony was in the air with 14 participants who orchestrated a wedding ceremony by building canopy formations for the wedding party. They flew separate formations for the attendees to the groom and the attendees to the bride. The Bride and Groom finished the ceremony by performing a parabatic maneuver called a Down Plane.
This event was on ESPN.
Age: 39
Home: Kansas City, KA
Occupation: Firefighter, Paramedic
CF Jumps: 600
Family: Wife Becky, who also skydives.
Competition: Collegiate skydiving competition, regional competition and US Nationals in 2002.
Interesting Facts:
Bryan is a graduate of West Point Military Academy, class of 1985. He was also a member of the West Point Skydiving Team.
Bryan's wife Becky is an active skydiver with over 800 jumps. His father has multiple military jumps, mother has done one tandem skydive and a brother who has jumped.
Bryan started skydiving because his father did it, and it looked like fun.
Age: 59
Home: Issaquah WA
Occupation: Retired. Former pilot, airplane mechanic and Fixed Base Operator for aircraft.
Family: Married. Wife also skydives.
Competition: Competed in skydiving since 1973. Holds Bronze medal in 8-way speed at 1992 World Competition. World record holder in 1994 and 1996.
Interesting Fact:
Last November in Sebastian FL Chas was involved in a canopy wrap. He had a canopy wrapped around his legs while the canopy attached to him was flying above him.
The canopy around his legs caused Chas to go into a horizontal position and pick up speed. Chas was trying to cut the lines of wrapped canopy to remove it but couldn't. He was looking for trees or water to land in, when Chris Gay flew down, talked to Chas and "docked" on the top of Chas's good flying canopy.
Chris controlled the movement which gave Chas the opportunity to contain the wrapped canopy. Both landed back at the golf course near the Sebastian DZ.
Age: 44
Home: Fresno CA
Occupation: Division Manager, US Courts
CF Jumps: 2100
Family: Single
Competition: US Nationals in 1991, 1998, 2000, 2001.

Interesting Facts:
Cheryl is well known in the CF community as a skilled and accomplished formation pilot. Cheryl was selected to be the pilot of the Women's 25-way World Canopy Formation Record built in 1997 at Perris Valley skydiving center in California.
The women first built a 17-way formation, decided they could do better than that, built a 20-way, said "we can do better than that" and went on to complete a 25-way diamond which still stands at the Women's World Canopy Formation record.
Cheryl also is an accomplished pianist who plays the piano at her church.
Age: 53
From: Rochester NY
Profession: Owner of MT graphics.
CF Jumps: 1070
Family: One son, age 26.
Awards: National competitor since 1997. Won silver medal in 2001 and bronze in 2002.
Interesting facts:
At age four Chico's Grandmother was forced to call the parish priest to talk Chico in from the 3rd floor ledge of the family home because Chico wanted to fly.
At age 12 Chico's mother caught him on the family garage with a bed sheet ready to make his first jump, which he did. Chico said he "took his lumps" for the jump.
Chico has suffered serious injury and continued to skydive. He broke his pelvis, injured his knee and broke his foot on the same sky dive. He was jumping within 3 weeks of the incident.
Chico's 79 year old Aunt recently made a tandem skydive. His son has made 3 skydives.
Age: 42
Home: Allentown PA
Occupation: Family Practice Physician
CF Jumps: 800
Family: Wife, Aleth who skydives and two children. Erika, age 6 and Dominic age 4.
Competition: Participant of last US Record in 1994.
Interesting Facts:
Franks wife Aleth is a member of the all women's skydiving demonstration team Misty Blues. She is also a record holder of a 200 way RW formation.
Frank is a pilot who owns his own plane, a Navajo. He is a volunteer for Air Life Line. This group flies patients and their families for free when they need to travel long distances for health care.
Age: 48
From: Clayton NC
Profession: Tool and Die Maker
CF Jumps: 2000
Family: Wife, two sons ages 23 and 24.
Competition: 1989, 1990, 1993-1994, 1995, 1997. 2002 Silver medal winner in 8-way speed.
Several Demonstration jumps.
Interesting Facts:
Combat Jump: In 1973 jumped from 1500 feet in Turkey while serving in the 82nd Airborne Division.
In 1972 Jackson's father was the jump master on Jackson's graduation jump from jump school at Ft. Benning GA. Jackson's father was with the 5th Special Forces group from Ft. Meade Maryland.
Crystal Hoffman, Jackson's wife has made three tandem skydives. Jackson's sister and son have skydived.
Age: 35
Home: Silver Springs MD
Occupation: US Army Major; Helicopter Pilot, West Point Graduate
CF Jumps: 500
Family: Single
Competition: National Competitor, 2002.

Interesting Facts:
Jim was involved in the Haiti operation prepared to make a combat jump. The operation was called off.
Learned to jump in the military, but had no free fall experience.
While piloting a Cessna airplane at 10,000 feet Jim thought it would be fun to learn to skydive, so he did.
Age: 44
Home: Titusville FL
Profession: Space Shuttle Systems Engineer
CF Jumps: 1000
Family: Wife, Daughter 8, Son 2 ½.
Competition: 2002 Nationals. Silver medal in 8-way speed.
Interesting Facts:
Jimbo works on the Space Shuttle and is the canopy formation communities resident "Rocket Scientist".
He is a member of the group of 16 jumpers who in May 2002 accomplished the world's first quadraplane diamond canopy formation.
Jimbo is volunteer school board member for his daughter's school.
Age: 50
Home: California
Profession: Actor/ Acting Coach/Magician
CF Jumps: 1100
Family: Son, age 32. Grandson, Gabriel 1 ½ , another grandchild due in February:
Competition: Regional skydiving competition, both RW and CF.
Interesting Facts:
Mike has an interesting background. He has been in several movies, including Terminator 2, The Patriot and Last Action Hero.
Mike has also been TV shows such as CSI: Crime Scene Investigation and Golden Girls.
Mike is a member of the California Aerial Circus Parachute Team. Last spring this group went to Belize to perform nonpaying demonstration jumps to raise funds for Children's Charities in Belize.
Mike also donates his time and skydiving skill for charity work in the US.
Mike and his son started skydiving together. Mike stayed with the sport, his son chose not to.
Mike's father jumped in the military.
Age: 53
Home: San Antonio TX
Profession: Woodcraftsman
CF Jumps: 1500+
Family: Daughter, age 21.
Grandson, age 3.
Competition: Skydiving Conference Meets
Interesting Facts:

Caz was in the 101st Airborne. He learned to jump in 1965.
After the military, Caz wanted to continue to skydive. He tried Relative Work then was introduced to CRW. Canopy Relative Work, and as Caz says "the rest is history."
In 1990 on a demonstration jump at a San Antonio country club Caz crushed his right femur and fractured his right hip in three places. After recovering he continued to skydive.
Family members that also jump include his younger sister, daughter and brother-in-law.
Age: 45
From:
Profession: Subcontract Specialist
CF Jumps: 2000+
Family: Two children ages 14 and 16.
Awards: National Competitor 82,84,90,94,97
Interesting Facts:
Russ made his first jump at the age of 10 from the second story window of the family home. He said the landings were kind of rough.
Russ with three other US record participants, Paul Bliss and Tom Balboni were members of the 101st Airborne "Screaming Eagles" Parachute Team.
Age: 32
Home: Austin TX
Profession: UNIX System Administrator
CF Jumps: 1500
Family: Single
Competition: Women's World Record, 1997 ; South American Record, 2001; 2001 US Nationals.
Interesting Facts:
Wendy is known as a "daredevil" in the canopy formation community. She performs parabatics. Every year during the World Freefall Convention Wendy and her partner demonstrate various parabatic formations. She is most famous for her intentional cutaway. Wendy wears three canopies, and while performing her stunts cuts one away, experiences free fall, then opens her second canopy. Her reserve, which all skydivers wear, is used only in an emergency.
Age: 45
Home: Pittsboro NC
Profession: Building Contractor/ Self Employed
CF Jumps: 3953
Family: Wife and two dogs.
Competition: World CRW Record in 1994; Organizer Argentine CRW record 1995; Organizer/Pilot Brazilian CRW Record 2000; Organizer South American CRW Record 2001; Multiple State CRW Records.
Dave participated in an old style "barn storming flying circus in Brazil for 3 years. He was involved in 100 demonstration jumps in Brazil. He coached the Brazilian Army's Skydive Demonstration team in CRW skills.
Age: 40
Home: Atlanta, GA
Profession: Owner of Foam Packaging
CF Jumps: 1500
Family: One Daughter, one grand child.
Competitions: 2001 Member of US Canopy Formation Team. Silver in World Games in Granada, Spain. 2002 US Nationals, Gold in 8-way speed, silver in 4-way rotations.
Canopy Formation Organizing Experience:
Participated in the South American Record in Brazil in 2001.
Organizer of several state records, including Florida in 2001.
One of 16 who built the World's First Quadraplane Diamond.
Age: 44
Home: Tallahassee, FL
Profession: Crimes Intelligence Analyst (CIA)
CF Jumps: 1200
Family: Married, two daughters, ages 16 and 12
Competition: US Nationals over several years. On two CRW teams at 2002 US Nationals.
Interesting Facts:
Tom was in the 101st Airborne. He along with US Record participants, Russ Pinney and Paul Bliss jumped together as members of the Screaming Eagle Skydiving Team.
Tom has continued to skydive despite gun shot wounds and broken bones.
He wrote he started skydiving because he couldn't remember not wanting to.


Age: 45
Home: Tallahassee, FL
Profession: Owner of Bliss Pool and Spa Designs, Inc.
CF Jumps: 1000
Family: Single
Competition: 1993 Nationals, 2002 Nationals. 1st world cup of CRW in 1979, 2nd World Cup in 1980.
Interesting Facts:
Paul was in the 101st Airborne. He was in the Screaming Eagles Skydiving Team along with US Participants Tom Balboni and Russ Pinney.
Paul is also known in the CRW community as an excellent and highly skilled canopy formation pilot. Last may he was asked to pilot the World's First Quadraplane Diamond Canopy Formation, which he did with success. The formation was completed in May 2002 in Sebastian FL.
Paul has been involved with CRW for over 23 years. He wrote he started doing CRW when it was by trial and error.
Age: 48
Home: Panama City, FL
Profession: Littoral Warfare Analyst
CF Jumps: 1100
Family: Single
Competition: US Nationals in 2000 and 2001
Interesting Fact:
Pat works for the Navy. He is responsible for the logistics of getting the US Navy fighting forces from the sea to the shore and doing it smartly.
He was a participant in the South American CRW record organized by Chris Gay and Dave Richardson.
Age: 44
Home: Titusville FL
Profession: Rocket technician for Boeing at Cape Canaveral.
CF Jumps: 3500
Family: Married, two sons, ages 8 and 13.
Competition: Several National championships. World Record holder in 1996.
Interesting Facts:
Mike comes a family of skydivers. His parents owned and operated drop zones. His wife, sisters, father, uncle, and 5 cousins jump.
While skydiving Mike experienced what is knows as a double malfunction. He was seriously injured, but was back skydiving before the cast was off his leg.
Mike is very generous in offering his skill and experience to those who are new to skydiving or training for competition.
He was one of sixteen that successfully built the World's First Quadraplane Diamond.





Lee Andrews:
Age: 33
Home: England
Profession: British Army Princess of Wales's Royal Regiment, Spitfire Tigers Demonstration Team.
CF Jumps: 600
Family: Married with three sons.
Awards: World Air Games. Voted one of the top five cameramen for Canopy Formation. Received 7 gold medals, 3 silver and 2 bronze in British skydiving competitions.
Interesting Facts:
Lee was one of the Members of the Spitfire Tigers who were training in Sebastian FL last March when the Easter CRW event was held there. Chris Gay, Mike Lewis and Dave Richardson invited the team to participate in the CRW event
Prior to this event, the team members had not experienced large flying in large canopy formations.


Kirk Van Zandt:
Age: 40
Home: Panama City, FL
Profession: Mechanical Engineer, designs SCUBA life support systems for the Navy.
CF Jumps: 1000
Family: Single
Competition: Competed at Skydiving Nationals in 2000, 2001 and 2002. Silver in 2001 for sequential and 8-way speed.
US and World Record Holder in 1994.
Several State Records.
Interesting Facts: In 1980 Kirk sailed from Ft. Lauderdale FL to Sydney Australia. He was part of a five man crew on a 55 foot sail boat. It took three months to cross the ocean. He was awarded membership in the Flying Fish Society for participating in a trans-ocean crossing.
Kirk has also competed in sailing. He has participated in the Hobie Cat Nationals.
Kirk was one of sixteen who successfully competed the World's First Quadraplane Diamond canopy formation last May in Sebastian Florida.


Kevin Keenan:
Age: 50
Home: Titusville FL
Profession: Design Engineer, The Boeing Company
CF Jumps: 350
Family: Single
Competition: US Nationals

Interesting Facts:
While in the Air Force Kevin wrote that he came really close to ejecting form a burning B-52, but the fire went out.
When asked if he had any combat jumps he wrote no…but he was in a freefall jumps with a General when at 3500 feet the General's automatic opening device activated which caused the General's reserve to open right next to Kevin.
Kevin also wrote that the reason he took up skydiving was because when he was 19 his girlfriend left him for someone else and his motorcycle was stolen, so it seemed to be the right thing to do.
Kevin in one of 16 who participated in building the World's First Quadraplane Diamond in May 2002 at Sebastian FL.


Chris Gay:
Organizer of US Canopy Formation Record
Age: 38
Home: Albany, GA
Profession: Engineer for Controls and Automation
CF Jumps: 8000
Family: Single
United States Parachute Association Ratings:
Accelerated Free Fall Jumpmaster/Instructor
Static Line Jumpmaster/Instructor
Tandem Master
Pro Rating
FAA Ratings: Senior Rigger
Canopy Formation Records:
1994-2002 Organized several state records. In November of 2002 organized the Florida state record.
2001 Organizer South American Canopy Formation Record, 31 way in Brazil.
2000 Organizer Brazilian Canopy Formation Record
1999 Organizer South American Canopy Formation Record(Brazil)
1997 Organizer South American Canopy Formation Record (Argentina)
1995 Organizer South American Offset CF Record (Brazil)
1994 Organizer World Record 46-way CRW Formation.
Competition History:
Chris Gay has been competing in skydiving Championships since in college.
Between 1988 and 1990 he won 3 Gold Medals, 2 Silver Medals and 2 Bronze Medals. In 1990 he was awarded the Masters Overall Collegiate Champion.
He has competed in United States Nationals Skydiving Championships since 1990.
He has won 4 Gold Medals, 9 Silver Medals, 3 Bronze Medals and been awarded Canopy Relative Work Overall 3 times.
In 2001 Chris was a Member of the US Parachute Team that competed in World Air Games in Granada, Spain where the team won the Silver Medal in 8-way speed.
At the US 2002 Nationals he with other members of the US 8-way speed team defended their title and will again go to the World Air Games in France in 2003.